Breakfast Briefing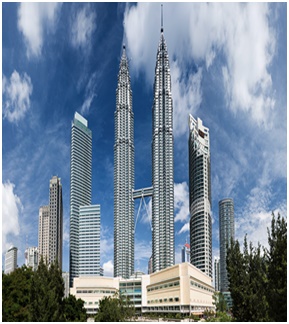 Monday, November 18, 2013
Strategy III Room
199 Jalan Bukit Bintang, 55100 Kuala Lumpur, Malaysia
T 603.2731 8333
F 603.2773 8087

Breakfast Briefing
In Partnership With:

Trends in Global Mobility: Host-Plus Packages on the Horizon
The Global Mobility landscape continues to evolve. As organizations expand into new markets worldwide, the need for talent across all regions has become increasingly acute. And as talent pools are tapped, companies often resort to mobile talent to fill the gaps. As companies' business requirements have changed because of globalization, the need for different skill sets has increased.
This has led to a surge in the different types of assignments and a corresponding increase in the numbers of assignment policies needed to manage these assignments. This has also led companies to seek alternative approaches to the Balance Sheet to meet their mobility requirements: ones that are simpler to administer, more cost effective, and easier to explain.
In this co-sponsored event, we will present our latest view of trends in global mobility based on recent surveys conducted by AIRINC of global companies including recent results from AIRINC's Mobility Outlook Survey and Host-Plus Survey.
Topics and questions that will be covered include:
· Are the numbers of traditional expatriates growing or decreasing?
· How many global mobility policies do companies really have?
· Is the Balance Sheet on the way out?
· If so, what are the alternatives companies are considering and why?
· Is Host-Plus really a viable approach in today's complex mobility environment?
· How are companies using Host-Plus packages?
· What are the links between a company's business needs and mobility strategy and how do these change over time?
Agenda:
08:30 – 09:00 Breakfast & registration
09:00 – 10:00 Presentation
10:00 – 10:15 Break
10:15 – 11:00 Presentation continues
11:00 – 11:30 Networking with colleagues
Event Fee:
Complimentary
Who should attend:
Human resources professionals who currently manage or administer global mobility programs.
To participate and register for this event, please log in to this url: www.air-inc.comor contact Zailah Paan at 012-6331167 to confirm participation.