Introduction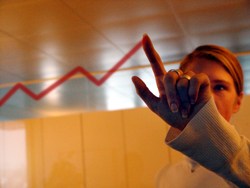 The coming together of three principal consultants with more than 100 years of collective experiences in Human Resources management forms the foundation for ADD Coral Services. These three individuals are: Tajuddin Carrim, Yap Sow Wan and Guna Segar. All three individuals have served in major multi-national, local as well as Government Link companies. They have come together to provide much needed expertise to assist new start-ups as well as small and medium size companies to grow their business.

Human Resource Outsourcing is one of the fastest growing trends in the business world today. More and more companies understand the value and return on investment of entrusting specialized business functions to partners with expertise in those areas.

Outsourcing Human Resource processes is a practical business move. It enables the client to save money, reduce risk and reallocate limited resources to concentrate on core business issues. Our Company provides expert, efficient, and effective Human Resource Outsourcing support at considerably less cost and risk than the clients maintaining its own HR department.